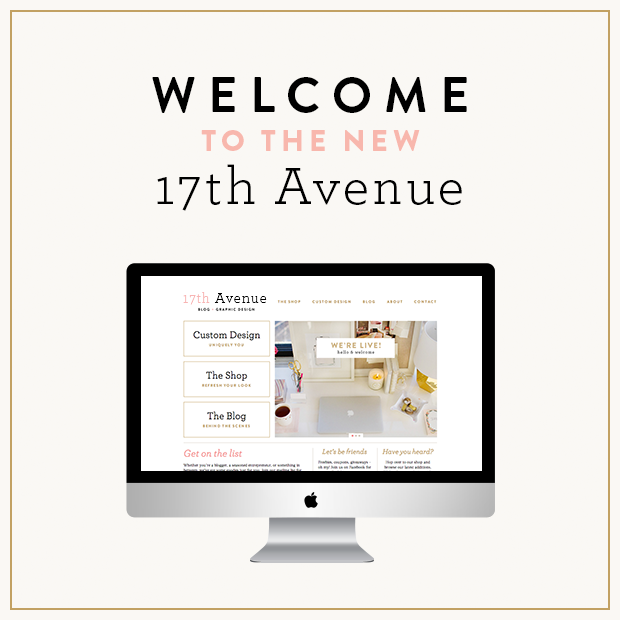 Hello friends! Well, here we are. Our brand new website. I've been dreaming about this day for the better part of a year and to say it's been a long time coming is an understatement. Lisa and I have been working on the site since about June – drafting, editing, refining, building, and finishing. And can we just take a moment to admire how absolutely wonderful it looks?! I couldn't be more thrilled with how everything turned out!
Since this is our little intro post, I suppose I should give an actual introduction! So, hi! I'm Kate. The overly-enthusiastic owner and lead designer here at 17th Avenue Designs. I live in rainy Portland, Oregon with my two pups. I opened a little Etsy shop about a year and a half ago and named it 17th Avenue (after my favorite number and love of big cities). At the time, I knew next to nothing about the field I was wiggling my way into. Sometimes I look back and can't believe how far 17th Ave has come in that time, but here we are. Two assistants, a growing business, a brand new website, and one busy bee me. I can't wait to share our crazy exciting journey, with all sorts of blogging + biz tips along the way. In the meantime, take a poke around the site! There's tons to see.

So, here we go. It's official. Open for business!