For the last couple of months we've been busy developing a new line of gorgeous WordPress e-commerce themes. We're so excited to share them with you today!
Displaying your content & photos in an intuitive and elegant way was a top priority during the theme design process. Your photos will be front and center and showcased beautifully!
Every theme was developed with functionality and versatility in mind. You can really make your theme your own and configure the pages to fit your brand's needs. Each theme features a built-in portfolio to exhibit your work, full e-commerce integration, a versatile widgeted homepage, custom category page, and tons of other useful features. Not to mention they're pretty to look at, too! 😉
Meet the new themes…
CHANEL
Chanel is chic, sophisticated, and oh-so stylish. Perfect for fashion bloggers and modern entrepreneurs!
ROWAN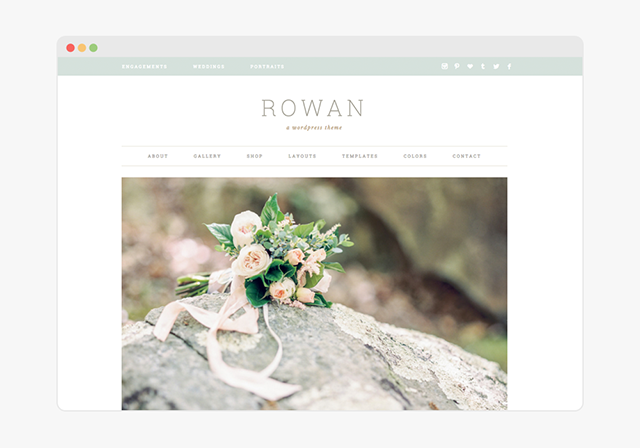 Rowan is geared toward photographers, but can work beautifully for bloggers and entrepreneurs too! It features a filterable portfolio so you can gorgeously display your work.
UPTOWN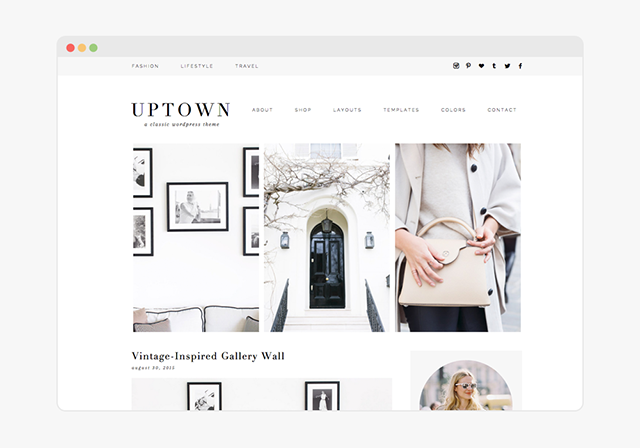 Uptown is chic + minimalist – perfect for fashion-forward bloggers and business ladies!
GATHER
Gather was designed with food bloggers in mind, but it can also work wonderfully for fashion or lifestyle bloggers, entrepreneurs, and more.
The key to successful branding begins with your website and we'd love to help make your space on the internet a little more gorgeous,
dahling
. We hope you love these news themes and can't wait to launch more in the coming autumn! As always if you have any questions,
get in touch
. xoxo